A visit to the 24th Biennale Interior in Kortrijk, Belgium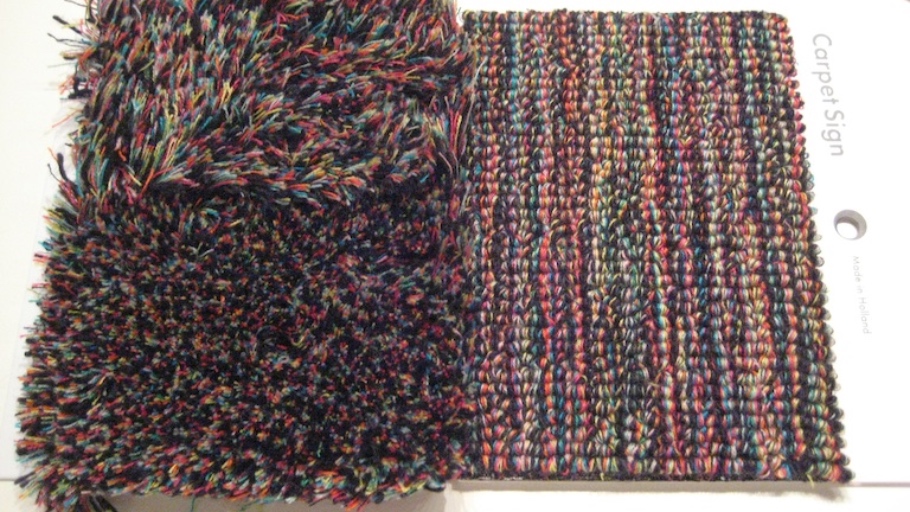 The city of Kortrijk is quiet the happening place now. For those of you who are not aware of it, Kortrijk expo has been the home for design lovers from 1968. Since then, the fair takes place every two years in October for ten fantastic days. This year is the 24th edition with the title being "The home does not exist?"
The fair is not about the necessary things that we need. Rather it is full of things that we want because we just have to have it, because it's so beautiful! Such as designer furniture, lighting, floors, accessories en etc. Boring, necessary elements such as insulation are not welcome here. It is all about design in "Interior Kortrijk"!
This year the fair is held between 17-16 October and will be open on the first day to professionals such as architects, interior architects and/ or dealers. The fair, which is open from 18 October to the public, is quiet interesting to the consumer. For starters if you are from Belgium, you don't need to travel abroad to check out the current trends. Also it is not only smaller than Batibouw but covers different aspects than Batibouw.
As a professional I visited the fair on the 17th. What were my impressions? Most of the novelties were already presented in Milan or Frankfurt beginning of this year and Kortrijk is rather a reshowing with a number of new elements. For someone who hasn't been to the other fair's abroad, "Interior Kortrijk" will be full of innovating designs to discover.
What are the trends? The bronze theme is still happening as in Milan or Frankfurt, definitely when it comes to bathroom fittings or lighting.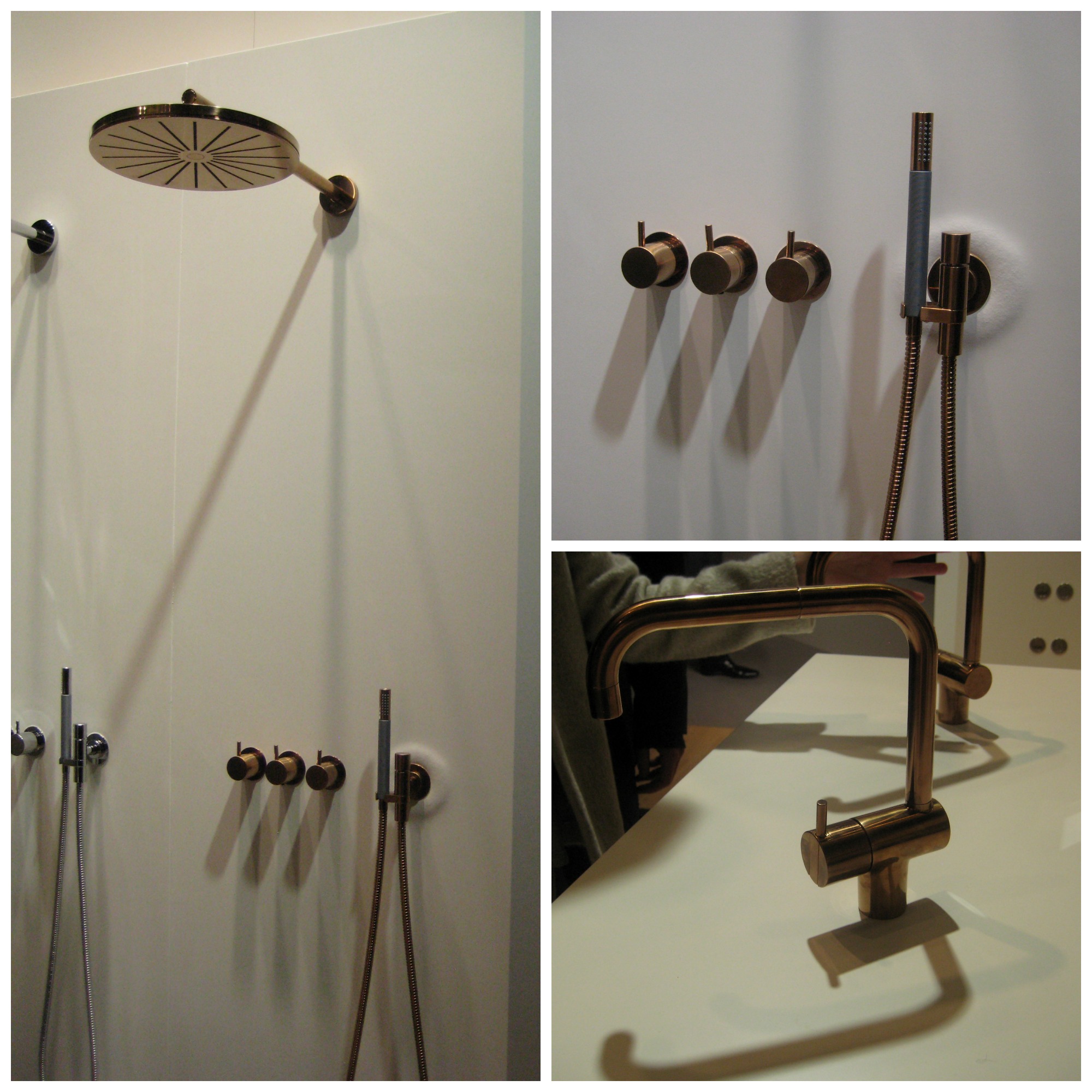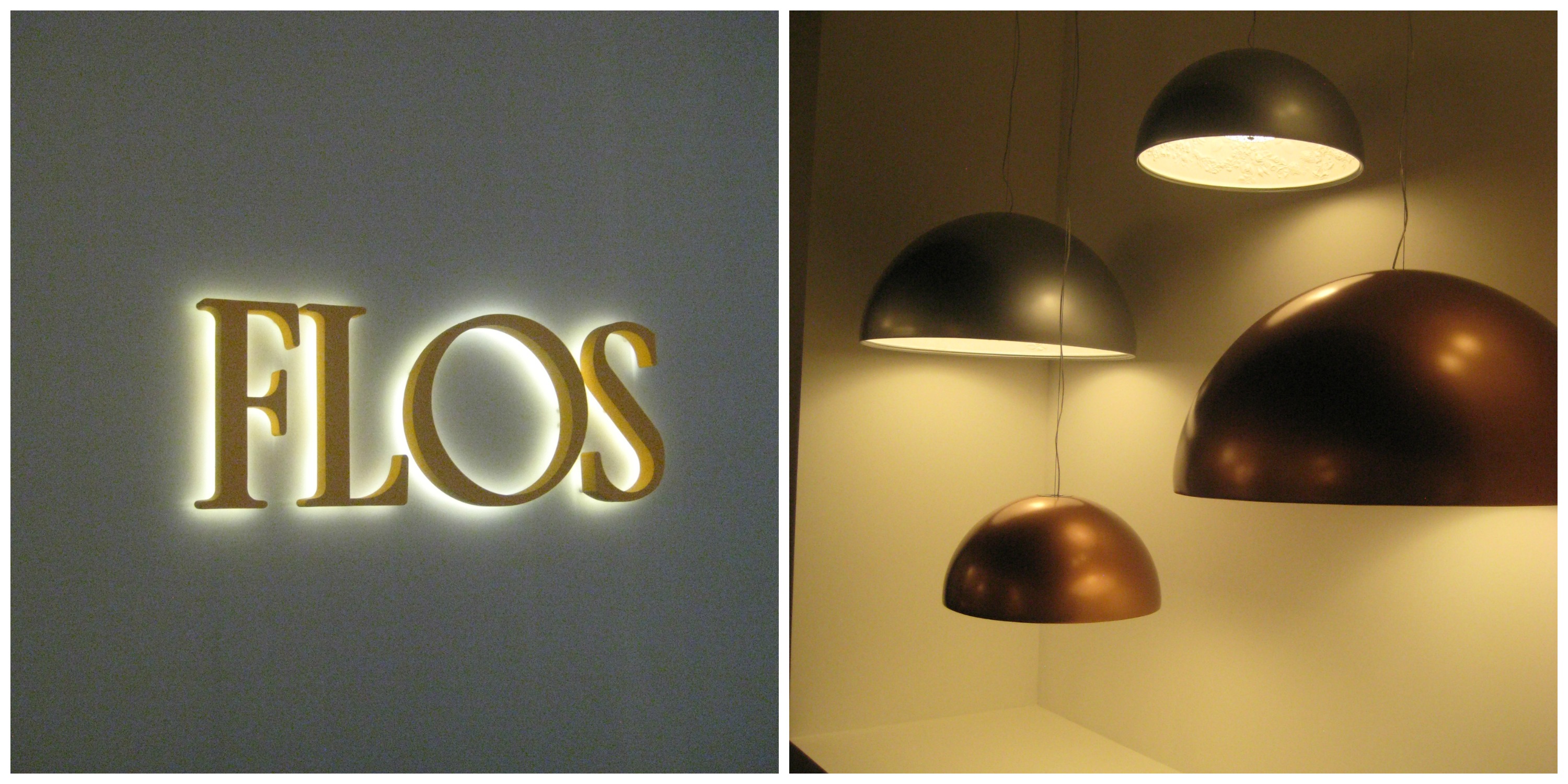 Shades of yellow are popular from light yellow to ochre. So are the nude shades, pastels and different shades of blue and green.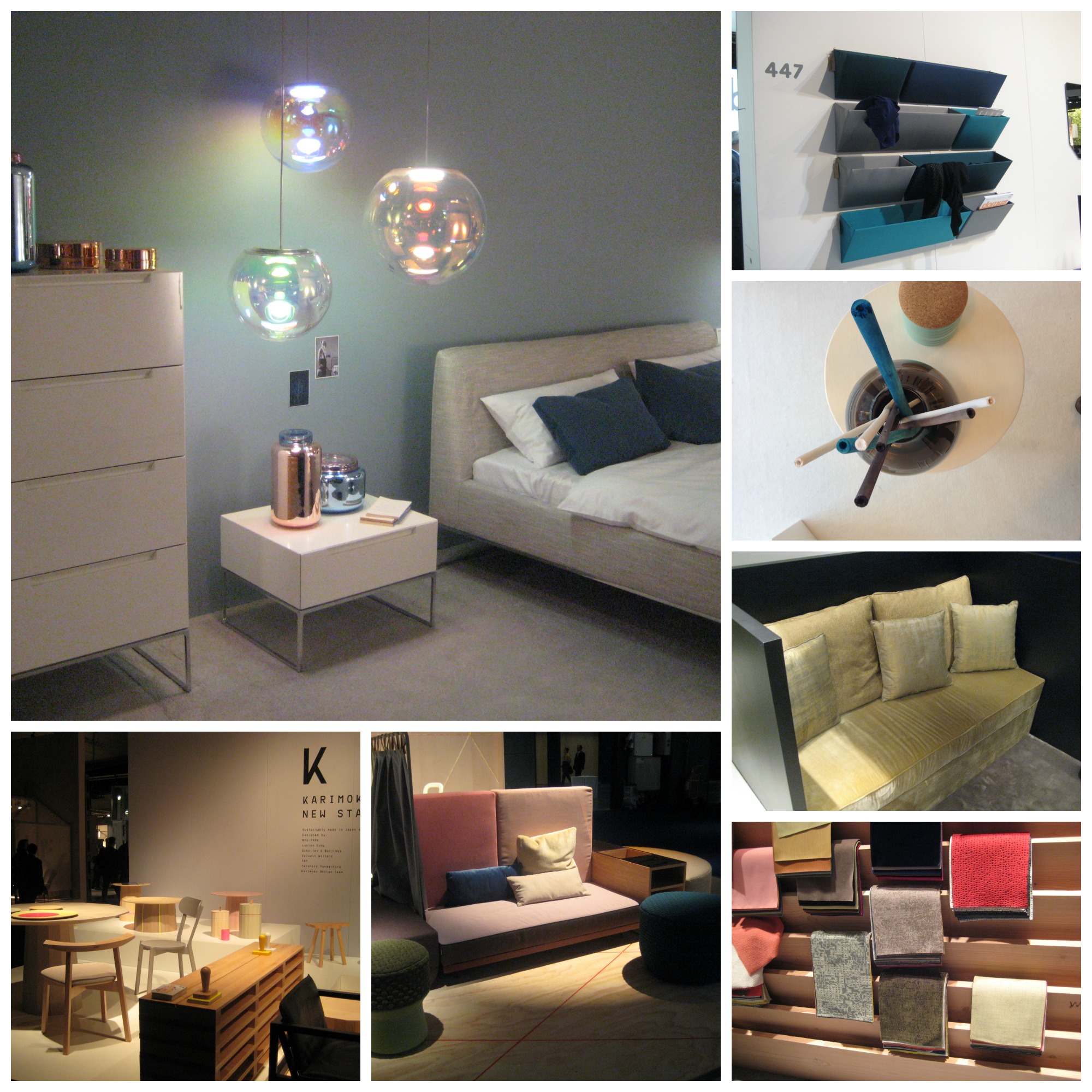 Are you someone who likes to follow the trends? Then this fair will be quiet interesting for you.
Are you someone like me, who while knowing the trends is in need of inspiration? Interior Kortrijk can answer to your needs as well.
Here below is my top five moments!
1. LEMA – Loved the wow atmosphere (Hall 1 – Booth 104)
The booth of Lema was for me one of the most beautiful stands in the fair. In comparison to some of the other exhibitors Lema has tried to create a homely atmosphere, something I am sure the consumer is looking for. No crazy, huge spaces filled with extravagant furniture, which would never fit in your house with Lema. The atmosphere just pulls you into their booth, which is warm, cosy and could very well be your own dream residence. You could sit down on those comfortable sofas and dream of a Lema interior of your own.
It's also great when it is not only nice to look at but when the finishing is top notch. When in doubt you need only to look at the doors of the dressing in veneer with the milled door handles!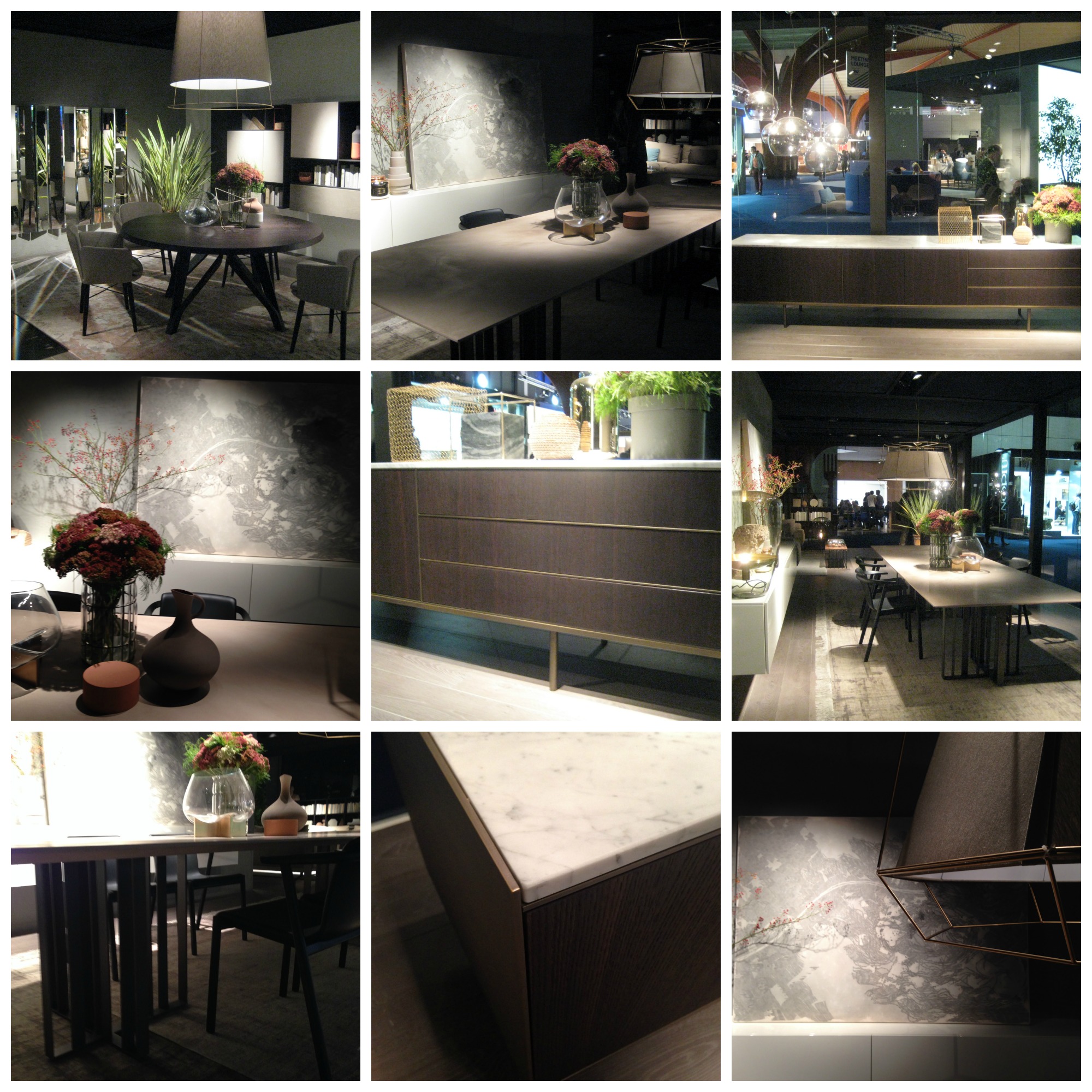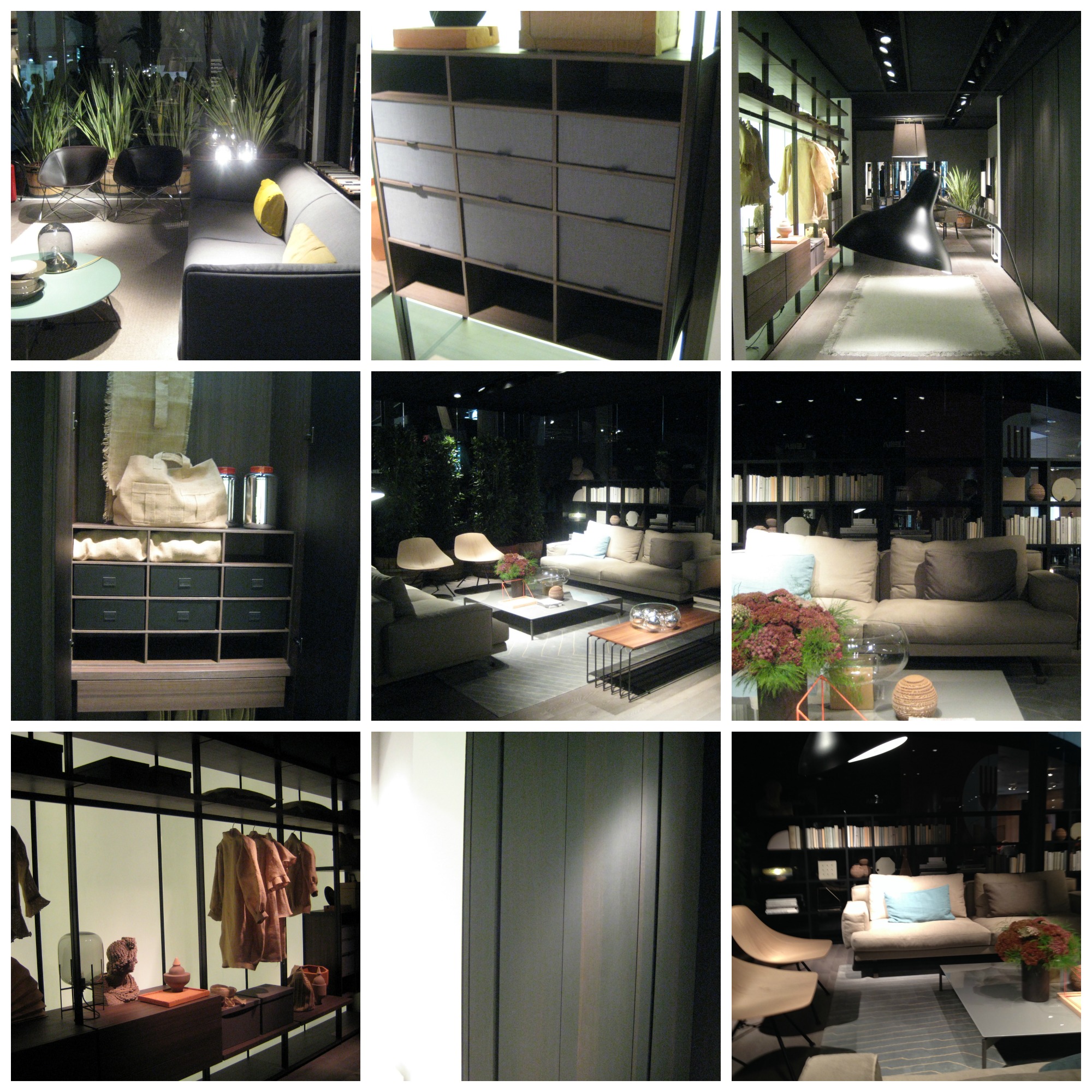 2. ABET LAMINATI – Beautiful presentation of their products (Hall 1 – Booth 108)
Abet Laminati has created a beautiful booth with the old school desks. For those of you who are not familiar with Abet Laminati, they produce HPL (High pressure laminate) sheets. So it could very well be that your future kitchen or dressing could have a finishing from Abet Laminati. In case you want to find out which finishing you would prefer, now is the time to visit their booth.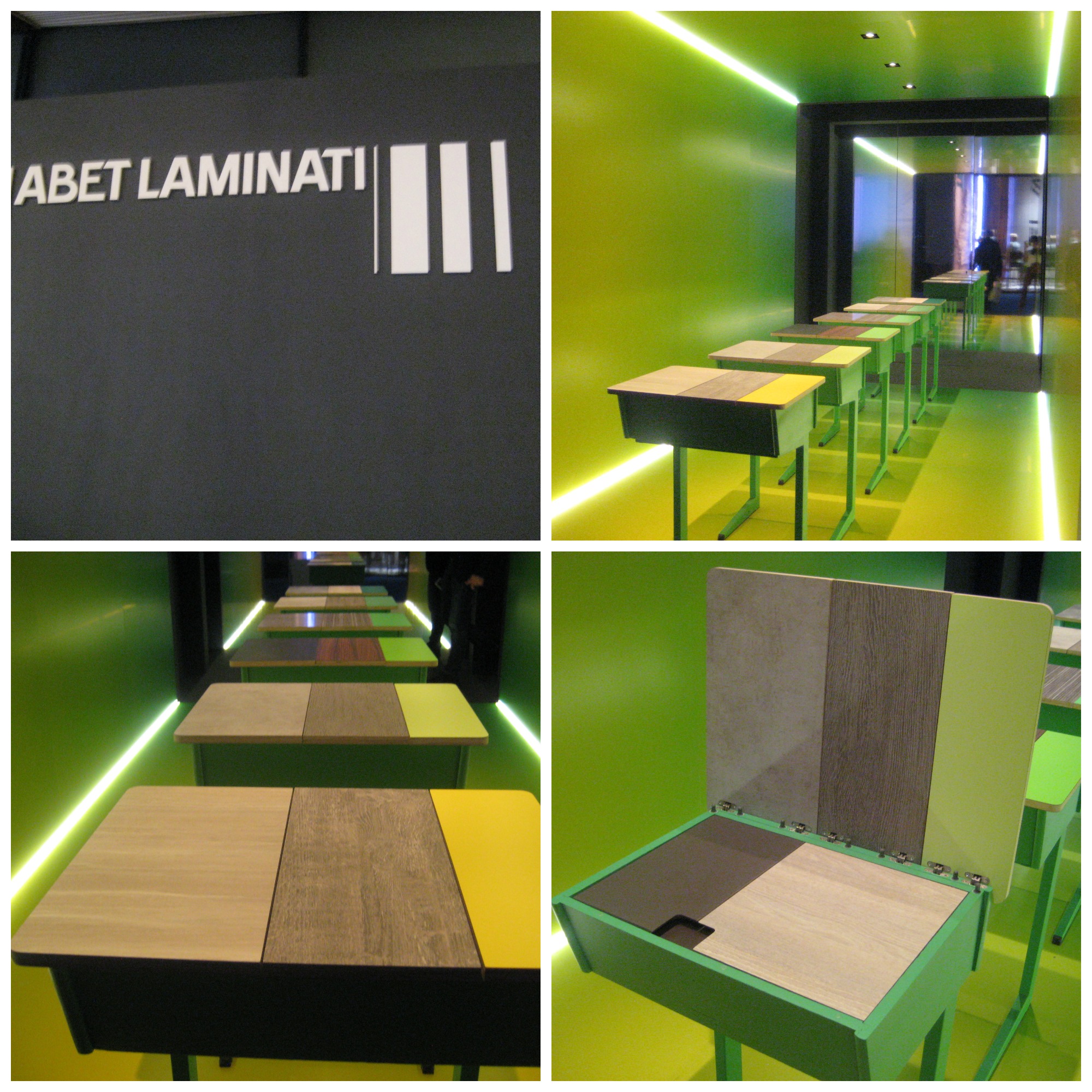 3. LIMITED EDITION – Love the collection (Hall 2 – Booth 219)
Limited Edition has presented some of the novelties from Milan in Kortrijk. Such as the carpet collection Fusion and Elixir, which comes in beautiful colours and the price is quiet ok too if you compare it to the service they provide. My suggestion to those who need some cheering up: Drown yourself in the beautiful samples of Limited and discover the unending colours and textures. Love, love the collection!
4. CARPET SIGN – Fun new element (Hall 3 – Booth 312)
One of the new aspects of Carpet Sign is that it is now possible to have a carpet in three different textures. Ever been in a situation where you love the colour but not the texture? Carpet Sign solves this issue by providing three different textures in the same colour palette.
5. LIQUID FLOORS – WOODSTOXX – Great combination of flooring to present to the consumer. (Hall 6 – Booth 635)
You have got to visit booth 635 in case you want to combine a hard wood floor with a seamless floor. Liquid floors presents this together with Woodstoxx and shows you how the combination can look.
These are of course some of the interesting aspects that I experienced. I am quiet sure, you as a consumer will discover even more novelties and wow feelings at this fair.
Want to experience the design feeling yourself? Subscribe to my newsletter. The first six to subscribe will win a 50% reduction coupon for the entrance ticket.
Have a great day in Kortrijk!
Have you got a project for me? Let's talk.
Fields indicated with * are mandatory.