A visit to Imm Cologne 2015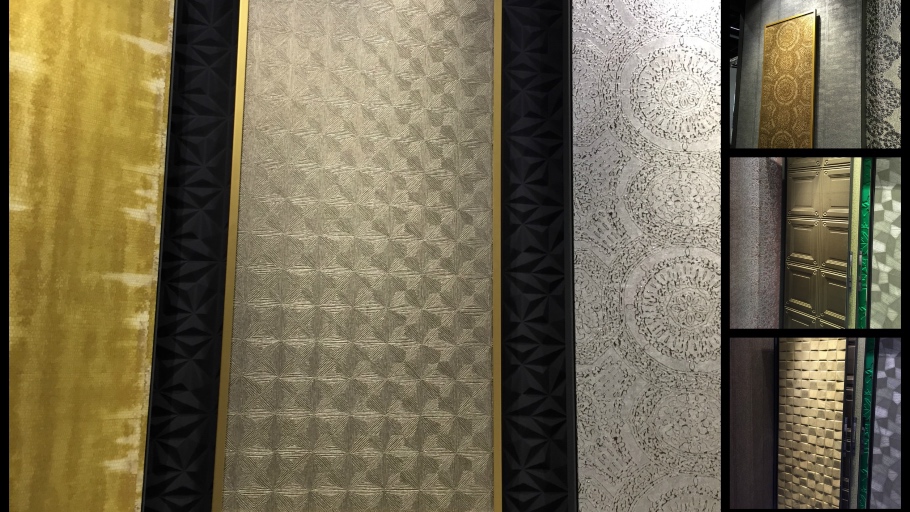 A good interior architect, interior designer or an interior stylist should also be well informed. One way of doing this is by visiting the fairs, may it be national or international. This is quiet important to find inspiration, discover the novelties and trends, get to know new or better dealers, en so the list can go on.
As it happens Imm Cologne in Cologne, Germany is one of the first international fairs of the year targeting professionals such as architects, interior architects, trades, interior designers and interior stylist. This year the event was held from the 19th to the 25th of January.
Imm Cologne is a fair where quite a number of novelties are presented. There used to be a period when all novelties were presented in Milan in April but now more and more manufacturers are choosing to reveal their new products, texture or colours first in Cologne.
Imm Cologne is mainly a furniture fair which partners up every two years with Living Kitchen, which takes part with Imm Cologne every two years. Also, since the successful introduction of exclusive high-end fabrics and wallpapers in 2011, this too has become a permanent part of Imm Cologne that is presented every two years under the name Pure textiles. It is quiet a logical step. Ultimately for someone who delivers a total interior like me, a design cannot be complete without the right wallpaper, window decoration or cushions
MY TOP 5 IMPRESSIONS AT IMM COLOGNE 2015:
1. ARTE – Immerse yourself in wallpaper
To me Arte is the king in the world of wallpaper. Arte is a Belgian wallpaper manufacturer, who not only delivers amazing wallpaper of high quality but also creates an incredible experience around it. Do you want to have wallpaper and have the budget to spare for something of one of a kind? Arte is your brand.
The booth of Arte is clad in novelties. The collections that catch your eyes the most are the three dimensional textile wall coverings named "Eclipse Black & White edition" and "Enigma". I imagine someone wanting a wow effect will be smitten by this collection. It gets your attention with the pop-up effect, is soft to the touch and the patterns are gorgeous whether it is an abstract pattern such as with "Flex" or a leafy impression such as in "Feuillage". I for one am convinced and look forward to integrate this or any of their other recent collections such as "Shibori", "Mahlia" or "Rhapsody" in any one of my projects.
To those of you who are interested, Arte will also be showing the collection in Paris Deco off in Paris (22 – 26 January) and Intirio in Gent ( 1 – 4 february)
2. ZIMMER + ROHDE – Found – Luxury in textile
Do you wish to have luxury, charisma and a wow feeling in your window decoration, cushions or upholstery of your furniture? Zimmer + Rohde can help you with that. Zimmer + Rohde is a German brand which not only manufactures amazing textile but accompanies that with excellent service.
The complete booth of Zimmer + Rohde is lined with novelties. Collections such as "Dexter", "Moderna" or "Stimulation" just makes a girl dream on. The collection "Dexter" has a subtle shadow effect. This is because the stripes attached to the fabric has a dark edging. "Moderna" with its abstract pattern can be integrated in any interior style while on the other hand "Stimulation" has quiet a in your face pattern. "Stimulation" in the right place will do just that. Wow you!
Zimmer + Rohde also stepped in to the world of wallpaper last year and this year they have several additions to the collection. The collections "Planet", "Bark" or "Tree" are some that are definitely a must have.
Zimmer + Rohde will also be present at Paris Deco Off from 22nd to 26th January.
3. KYMO – Unique rugs.
Kymo is a rug manufacturer established in 2005. They always seem to have fun and creative carpets in their collection and this year, again they do not disappoint.
Kymo has come up with a sister to their collection "Nordic Plain" namely "Nordic Flower". "Nordic Plain" is more streamlined than "Nordic Flower" which as obvious with the name has a flowery pattern . The colour palette available for these rug collections can bring colour to an interior without overwhelming a space. Subtle, but with an attitude.
The "Liquid Funk" is quite an interesting novelty too with its funky design in a mixture of wool and viscose.
But I have to say that my all time favourite will be the "Pour Soul" hands down. I just love the leather and the fine difference in pattern with the finishing. Add to that, the red stitching …. That's the rug that's going to steal the show!
4. MDF ITALIA – Has gone black!
For me, a typical collection of MDF Italia, an Italian manufacturer for furniture will always be white, white and more white with a touch of red. Their booth in Imm Colgone is a total new representation with the white, red and black! A successful representation as such. Elegant and stylish. Their furniture collection "Immotion" in black and red is absolutely gorgeous. Add to that the fine finishing and the deal is sealed. Also something to take note is the black ceramic tops available in mat or gloss on their tables. Definitely something for a future project. This in combination with the beautiful and comfortable "Flow chairs" in all its variations, that has stolen my heart for many years … will definitely create the perfect dinning area.
Ethnicraft, the Belgian wooden furniture collection with oak and teak finishings have a new addition in walnut. The darker and warmer collection is a perfect new addition and creates new possibilities.
Notre monde has some fun additions with trays, mirrors and coffee tables in aluminium and glass finishing. Beautiful!
Details worth mentioning:
A perfect representation of the trend colours, presented in the booth of Cassina with the aid of accessories.
If you are talking details, the subtle integration of the door handles in cupboards of Lema will make for quite a conversation.
In case you are looking for that one wow element to finish off your interior, look no further than the clocks from Gallotti & Radice.
Click here to read this article in Dutch – Een bezoek aan Imm Cologne 2015
Click here to read the article about Interior Kortrijk – A visit to the 24th Biennale Interior in Kortrijk, Belgium
Have you got a project for me? Let's talk.
Fields indicated with * are mandatory.