Why everybody cannot do the job of an interior designer?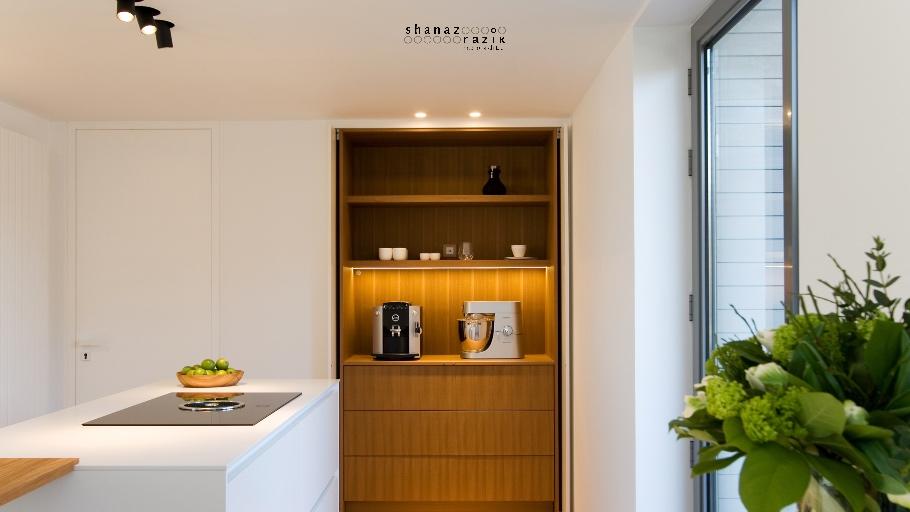 Tuesday evening. I was looking forward to playing a tennis match. The opponent I was yet to meet. As it turns out she was quite a lovely lady. We got along well and had a good game. I lost but it was close. Halfway into the game she asked me what I do for a living. Her reaction when I told her I am an interior designer surprised me. "Oh, do people still need that? Anybody can do your job with the internet these days" I did appreciate her honesty. She put into words what perhaps many are thinking. And she gave me a blog topic and above all the time to prove her wrong. I forgot all about losing! 🙂
Do you bake your own bread or do you go to the bakery?
Anyone can do anyone's job. I can bake my own bread, demolish a wall and do my own accounting. If I want to I am sure I can diagnose my illness and get some medication specially these days on the internet! But just because I can, does it mean I should? Or can I do it as well as someone who is qualified to do his job with education and/or experience? Just because I can put some ingredients together and bake bread doesn't mean it will be as good or as well put together as the one from the bakery? As a colleague interior designer Rona Spiegel told me "Anyone can buy furniture and put it in a room but only a designer can design that space"
Time, time and time …
Even if you can do someone else's job does it mean that you have the time to do it? Or can you do it as fast as someone who is trained to do it on a daily basis? I recently had a client who after spending several weekends looking for an original sculpture with his wife, asked me to source it for him. He told me that although it might sound ridiculous to ask me to source a sculpture, ultimately a small job, he was sure that I could do it in less time than he could. I didn't disappoint him. I was able to provide him with several sources within 30 minutes. What is 30 minutes compared to their two lost weekends? What is 30 minutes of my time compared to their time taken off, not working, away from their children? Everybody has a speciality. There is usually a very good reason for it!
What do you need knowledge and experience for?
Let's imagine that you have plenty of time and you do manage to put a space together. Imagine you are convinced that you have a great design, after all "les goûts et les couleurs ne se discutent pas" taste nor colour cannot be discussed. Do you still have the knowledge or the experience to deliver a project?
A job of an interior designer as glamorous as it may sound has many practical aspects to it.
Yes, we design, we come up with amazing ideas and get to play with colours and textures and call it a job, we shop for furniture and accessories, we come up with these amazing 3Ds and plans …
BUT
Did you also know that we need to be knowledgeable of the technical aspects of a renovation? Know the detailing of all the work involved? Which fabric can be used where in which width? How do you finish off a wall seamlessly without cracks?
We should be able to follow up on the work of an electrician, plumber, painter and general contractor? Be able to manage different types of personalities? Starting from the client to the general contractor to the manufacture in Italy who is making your chair? We should be able to get all these trades in sync to deliver your project on time and on budget!
That brings me to the next thing we should be able to do: manage your budget. We have to make sure that the thousands of euros or dollars you are pumping into the project is put to the maximum use and you get the best quality, best service that is possible for the money you are investing?
Can everyone do the job of an interior designer?
So can anybody still do the job of an interior designer? At the end of the tennis match my opponent certainly didn't think so. One person educated, many more to go. Was I able to convince you? Or maybe I should provide you with my last argument. Do you think I could do your job as well as you do?
Click here to read the original article in Dutch – Waarom niet iedereen de job van een interieurarchitect kan doen?
I am an interior designer in Belgium where I deliver exclusive, contemporary, design interiors with character and colour. With striking accents and carefully chosen accessories I make sure that a home gets an ultra personal look.
What I especially excel in is my meticulous project management and administration. I believe in managing with systems.
Among the projects I have designed are personal residences, hotels, exclusive shops, mock up apartments and spas both in Belgium and abroad.
Feel free to contact me for a consultation, design or supervision of your overall project. Be sure to check my website for some of my recent work. www.shanazrazik.com
Have you got a project for me? Let's talk.
Fields indicated with * are mandatory.